Live Concert & Fireworks – July 1, 2023
Rotary Community Stage & Grand Bend Main Beach
Grand Bend's Canada Day Celebration always takes place on July 1st. In the case of windy, wet weather, the "Rain Date" is the following evening.
Join us all day with Facepainting for the kids from 1 to 4 pm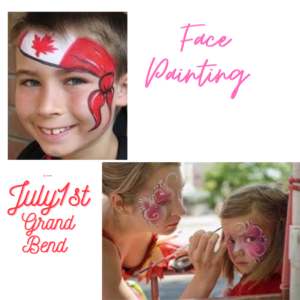 And StiltWalker Doug the Great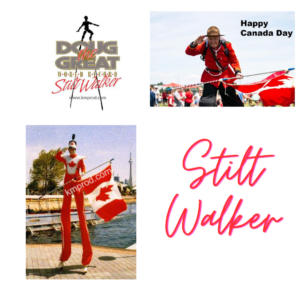 Enjoy live bands on the Grand Bend Rotary Community Stage until 9:50 pm.
The national anthem is sung at 9:55 pm followed by Southwestern Ontario's largest Canada Day fireworks display.
Fireworks can be viewed from Main Beach, South Beach and by boat on Lake Huron. All events are held at the beach.
2023 Schedule
Live Music on Rotary Stage
7pm: Live Rock and Roll by Upside of Maybe: An award winning, family friendly, roots based pop/rock group from Stratford. They have toured throughout Canada and are known for their tight harmony, infectious story telling, crafty songwriting and engaging live shows.

8:30: Canadian Soul/R&B powerhouse Tanika Charles performs. Toronto Soul/R&B powerhouse Tanika Charles' third studio album Papillon de Nuit: The Night Butterfly available everywhere April 8th, 2022. Featuring the songs "Different Morning", "Frustrated", "Hold Me (Like a Grudge)" and "Rent Free". With production from Safe Spaceship Records, Todd "HiFiLo Pentney, Kevin Henkel and Jesse Bear. Tanika Charles' third studio
Singing of the National Anthem at 9:55 pm!
Fireworks start at 10:00 pm!